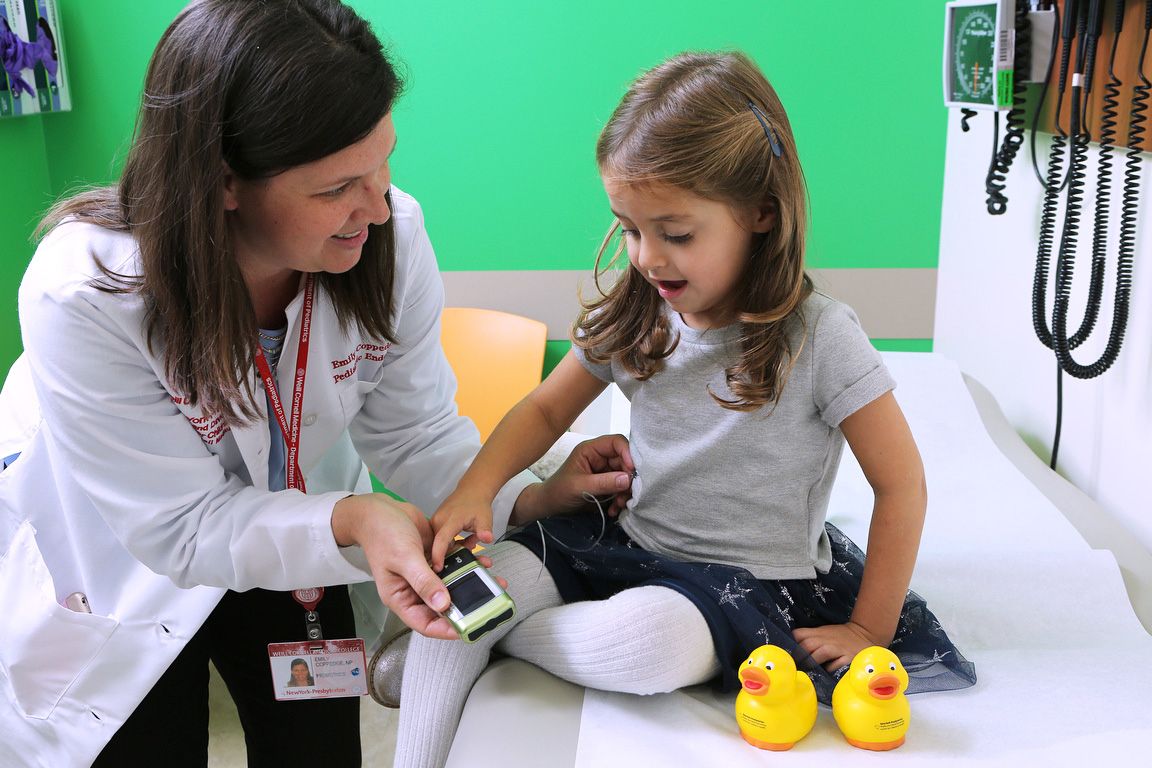 The Weill Cornell Medicine (WCM) Pediatric Diabetes Program provides comprehensive diagnosis, treatment and support for children with type 1 and type 2 diabetes and their families.
Because most children with newly diagnosed diabetes initially require hospitalization, our team will often first meet families and perform the majority of initial education for diabetes management in the hospital setting. For new visits to our outpatient offices, we schedule appointments whenever possible so that families can meet with our entire team of physicians, nurse practitioners and nutritionists.
We work with families to evaluate all information from glucose meters, insulin pumps and continuous glucose monitoring systems, both during and between visits, adjusting insulin regimen on a frequent, consistent basis. Depending on a child and family's particular needs, we generally tailor office visits to focus on nutrition, medical therapy or psychosocial stressors.
Services & Programs
Our sub-specialists care for infants, children and adolescents with:
type 1 diabetes (T1D)
type 2 diabetes (T2D)
steroid-induced diabetes
MODY (Maturity-Onset Diabetes of the Young)
Diagnosis & Treatment
Initial diagnoses include a full evaluation of diabetes autoantibody titers to confirm specific etiology (classification of the cause and origin of diabetes).
When appropriate, we also offer genetic testing for MODY and neonatal diabetes.
For children at risk of type 2 diabetes, we perform in-office oral glucose tolerance tests.
WCM pediatricians tailor treatments specifically for individual children and families, selecting from a myriad of options in order to provide the best care. We promote the use of insulin pumps and continuous glucose sensors, but recognize that multiple daily injections are equally effective and may be best suited for some children and families. Our goal is to incorporate the child into their treatment in an age-appropriate way. 
We screen all children for associated conditions including celiac disease and hypothyroidism, and work closely with our subspecialty colleagues when referrals are required for positive screening results. 
Resources
Pediatric Diabetes Newsletter
New resource by our Weill Cornell Medicine Pediatric Diabetes team with tips, recipes, event listings, and more!
Other Resources for Children and Parents/Caregivers