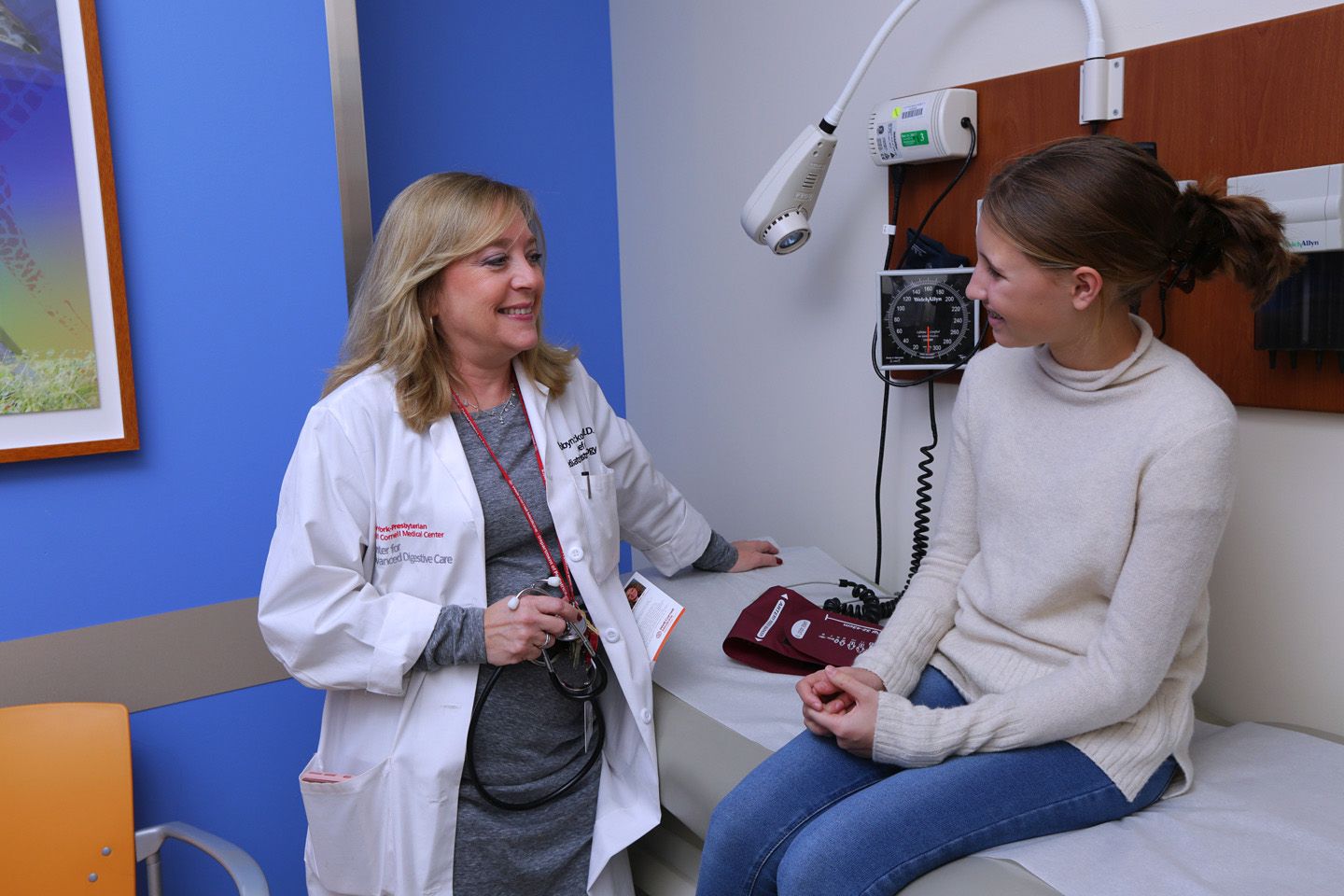 Inflammatory bowel diseases (IBD) such as Crohn's disease and ulcerative colitis cause chronic inflammation of the lining of the intestines. We take a multidisciplinary approach to the diagnosis and treatment of children and adolescents with IBD.  Our goal is to help young patients with IBD keep their disease in check, so they can continue to live full lives throughout childhood, adolescence, and beyond. We tailor the care we provide to your child, and offer support to your entire family.
Services & Programs
Infusion Therapies
We offer infusions of treatments including the new class of drugs called biologics. Some children can receive their infusions at home. Patients see their doctor at every infusion visit, allowing children and their families to continue working collaboratively with their providers on bringing their IBD into control or remission.
Transitional Care
The Pediatric IBD Transition Program at NewYork-Presbyterian Komansky Children's Hospital is a collaborative initiative in which teens and young adults with IBD, their family members and caregivers, and our healthcare team work together to prepare young patients with Crohn's disease or ulcerative colitis for the move from pediatric into adult medicine.  Young patients learn to manage their medical care and independently navigate the healthcare system.
Improve Care Now
Our pediatric gastroenterologists at NewYork-Presbyterian Hospital/Komansky Center for Children's Health are part of Improve Care Now, a national network of clinicians and researchers collaborating to improve the standard of care for pediatric IBD patients.
Videos
Outperforming Crohn's: Analise's Story