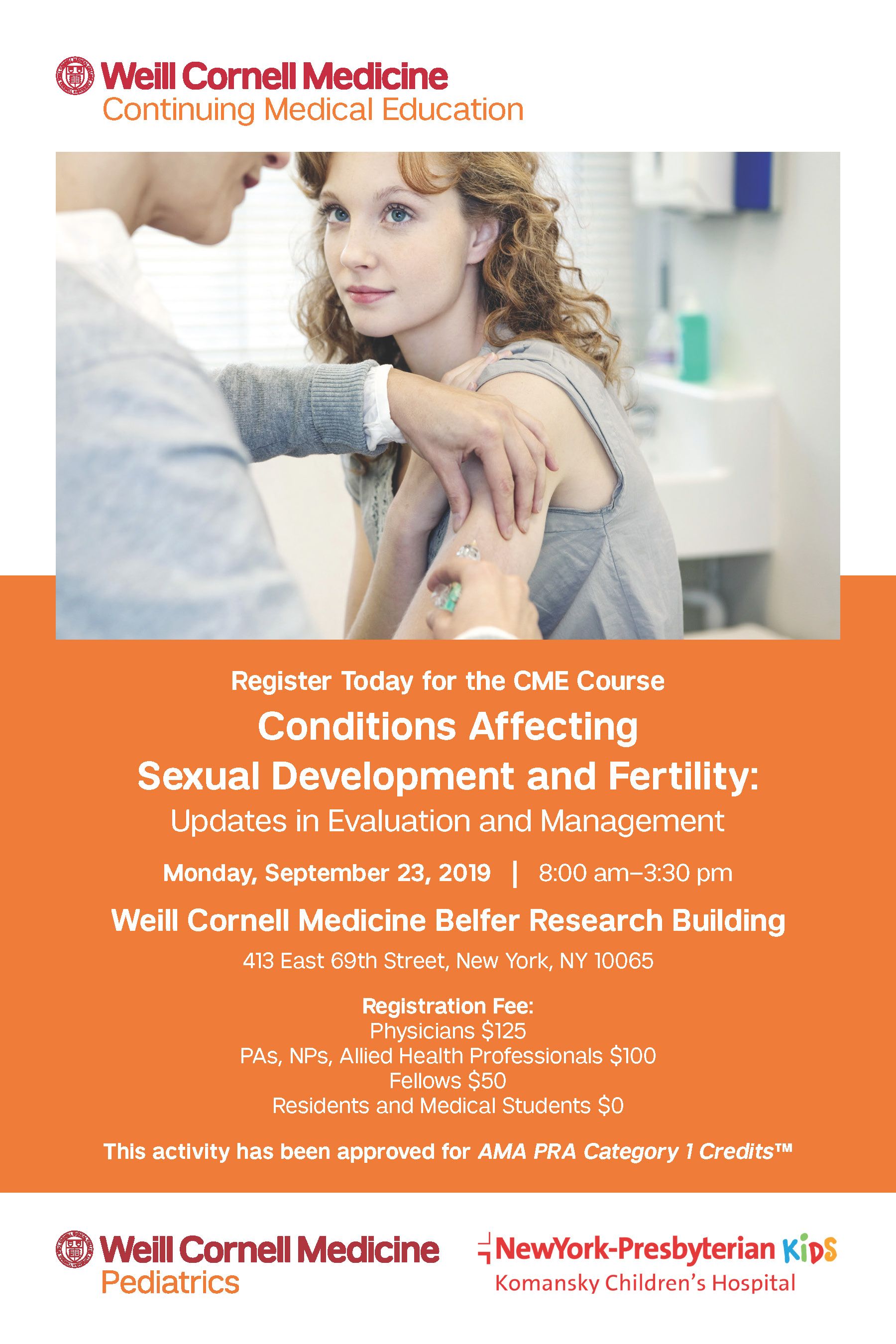 Date
Monday, September 23, 2019
Time
8:00 am–3:30 pm
Location
Weill Cornell Medicine Belfer Research Building
413 East 69th Street
New York, NY 10065

Registration
Course Website
Updates in Pediatric Endocrinology is an annual course designed to educate pediatric endocrinologists, pediatricians, nurse practitioners, residents, fellows and other allied health professionals with respect to recent developments in pediatric endocrinology.  This year's course focuses on conditions affecting sexual development and fertility.
Registration/Course Schedule
For more information, see the course website.


Course Coordinator
Koree Richardson
Course Coordinator
Division of Pediatric Endocrinology
kor2005@med.cornell.edu
(646) 962-2030
Course Director