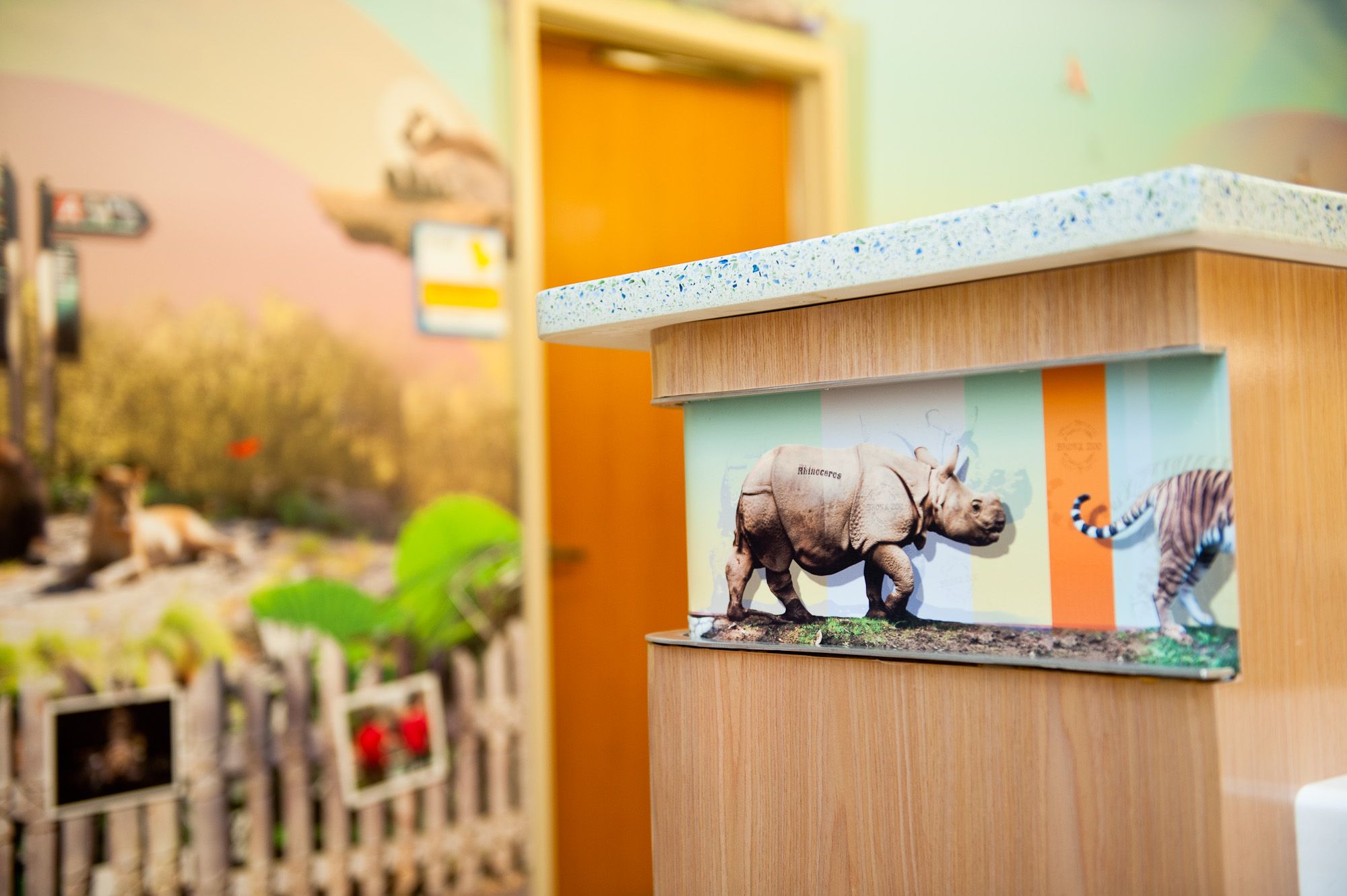 Our pediatric allergy and immunology practice provides diagnosis and comprehensive care for the full range of allergy and immunology disorders. As part of the the Department of Pediatrics, patients and their families have access to doctors and healthcare professionals from all pediatric subspecialties.
Services & Programs
Our allergy specialists care for infants, children and adolescents with:
Environmental allergies
Food allergies and anaphylaxis
Hymenoptera sting allergy
Latex allergy
Angioedema
Atopic and contact dermatitis
Other allergy and immunology disorders
Diagnosis & Treatment
To determine the cause of your child's symptoms, we offer an array of diagnostic tests, including:
Thorough medical history, family history and physical examinations
Skin testing for environmental allergies
Pulmonary function testing for asthmatics
Blood tests to evaluate immune system function
We offer a wide range of treatments for children with allergies and immunodeficiencies, and customize our treatment approach to your child's specific medical condition. Our therapies include:
The latest and most effective corticosteroids (anti-inflammatory medications for patients with asthma)
Bronchodilators to ease breathing
Immunotherapy (allergy shots and under-the-tongue treatments), which can help your child develop a tolerance to allergens
Antihistamines
If an environmental source is triggering an allergy, we explore ways to control or eliminate the allergen.

Dr. Elizabeth Feuille
Assistant Professor of Clinical Pediatrics
Assistant Attending Pediatrician

Dr. Edith Schussler
Assistant Professor of Pediatrics
Assistant Attending Pediatrician
What Sets us Apart
We are affiliated with the Komansky Children's Hospital at NewYork-Presbyterian Hospital/Weill Cornell Medical Center, the no. 1 ranked children's hospital in New York City on the 2017-2018 US News & World Report Best Children's Hospitals Survey.
As part of the NYP Komansky Children's Hospital, we are one of nine clinical research sites in the National Institutes of Health (NIH) Inner-City Asthma Consortium, which focuses on understanding how environments, allergens and genetics interact with the immune system to cause and aggravate asthma symptoms. We study the factors linked to asthma in inner-city children and how to best deliver appropriate healthcare to this underserved group.