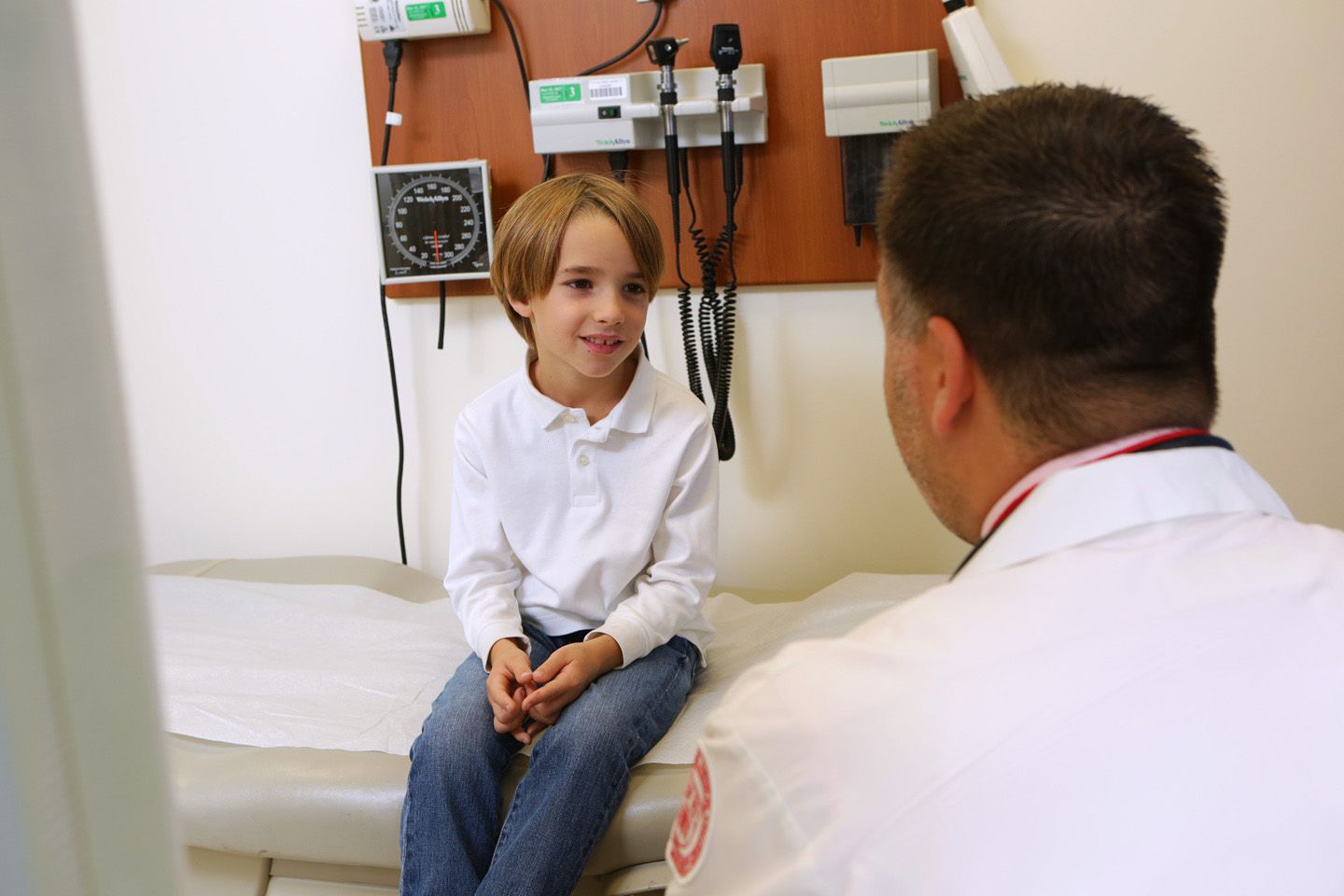 If your child has problems with motility — the coordinated contraction and movement of the digestive tract — we know how much these problems can interfere with your child's and your family's quality of life.  Children can develop motility disorders that range from relatively benign conditions such as constipation to more serious disorders such as Hirschsprung's disease.
Our goals are to help you understand the reasons for your child's symptoms and to improve his or her quality of life.  The Pediatric Motility Program at Weill Cornell Medicine is led by Dr. Thomas Ciecierega, a leading expert in the diagnosis and treatment of routine and complex motility disorders.  He specializes in complex esophageal, gastric, intestinal, colonic, and anorectal motility testing, as well as advanced endoscopic procedures. 
Services & Programs
We treat the following symptoms and conditions:
abdominal distention
constipation
diarrhea
difficulty swallowing
heartburn
nausea
pain
vomiting
anorectal disorders
congenital anorectal malformations
congenital esophageal malformations
esophageal achalasia
gastroesophageal reflux disease (GERD)
gastroparesis
incontinence
intestinal pseudo-obstruction syndrome
Diagnosis & Treatment
The Director of the service is Dr. Thomas Ciecierega, an expert in motility in children.   Dr. Ciecierega is trained in performing diagnostic and interventional endoscopic procedures in children of all ages with gastrointestinal diseases, including colonoscopy, ileoscopy, esophagogastroduodenoscopy, polypectomy, liver biopsy, esophageal and pyloric Botox injections, and esophageal dilatation.

Each patient's healthcare team may include, as needed, dedicated nurses, technicians, a dietitian and a patient care coordinator.

We are able to diagnose patients using leading-edge equipment, including: 
high-resolution esophageal Manometry
high-resolution 3D anorectal Manometry
pH impedance testing
wireless video capsule endoscopy
therapeutic endoscopy
Esophageal and anorectal monometry usually do not require sedation, and the radiation we use, if any, is minimal.  With older patients, our team can explain certain procedures and perform them while the patient is awake.  Parents are an important part of the team and may choose to be present during the procedure.

We will provide ongoing comprehensive care, and work with your child's pediatrician to manage chronic conditions. 


Thomas Ciecierega, M.D.
Assistant Pediatrics Professor
Pediatric Aerodigestive Program Gastroenterology Director
What Sets us Apart
We are one of only a few pediatric motility programs in the country, and one of the few in the New York metropolitan region to provide motility studies (such as esophageal and anorectal manometry) in infants, children, and adolescents.  
We are affiliated with the Phyllis and David Komansky Children's Hospital at NewYork-Presbyterian Hospital, the #1 ranked children's hospital in New York City on the 2017-2018 US News & World Report Best Children's Hospitals survey. 
Our pediatric sub-specialists are part of the Center for Advanced Digestive Care (CADC) at NewYork-Presbyterian/Weill Cornell Medical Center, one of the nation's leading centers for the diagnosis and treatment of childhood disease.