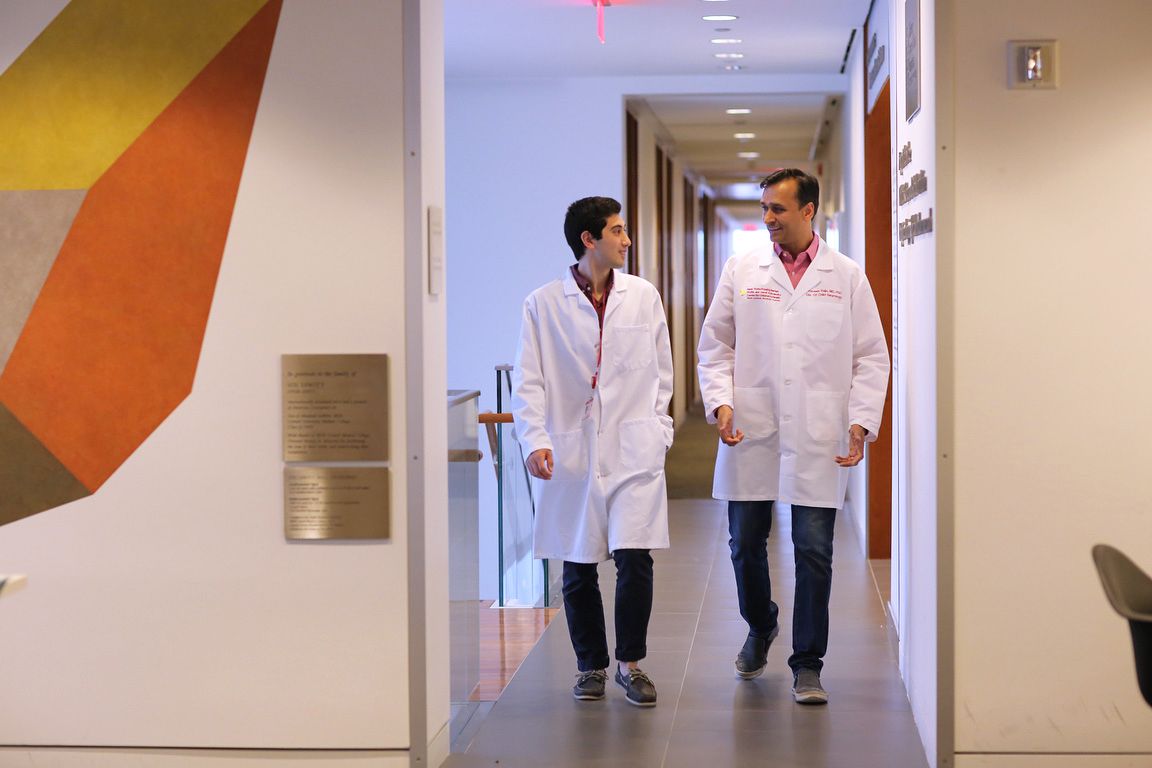 The Gale and Ira Drukier Institute for Children's Health at Weill Cornell Medicine is a cross-disciplinary institute dedicated to understanding the causes of diseases that primarily affect children. While institute researchers focus primarily on understanding immune-mediated disease, we also establish extensive collaborations with physicians and scientists interested in the broader spectrum of childhood disease within the Department of Pediatrics. Our goal is to rapidly translate basic research breakthroughs into advanced therapies for children and adolescents.
The Drukier Institute is located within Weill Cornell Medicine's Belfer Research Building, which serves as a nucleus where physician-scientists, educators, students and researchers from around the globe collaborate to produce the latest healthcare discoveries and research breakthroughs, with an entire floor devoted to children's health and pediatric medicine.
The Drukier Institute, in collaboration with the Department of Pediatrics, hosts an annual lectureship and prize.
About the Director
Dr. Virginia Pascual is the Ronay A. Menschel Professor of Pediatrics and the Gale and Ira Drukier Director of Children's Health Research. Dr. Pascual leads a team of esteemed scientists whose innovative research strives to end pediatric diseases caused by an altered immune system. While these classically include allergy, infections, autoimmunity and immune deficiencies, the fundamental role of the immune system is also increasingly recognized in conditions ranging from cancer to autism. Dr. Pascual forges collaborations with Weill Cornell Medicine and NewYork-Presbyterian pediatric clinical care programs to ensure that research breakthroughs at the Drukier Institute can be rapidly applied to patient care.
As a pediatric rheumatologist interested in basic and translational immunology, Dr. Pascual investigates pediatric inflammatory and autoimmune diseases, with the goal of translating laboratory findings into therapeutic targets and biomarkers. Her lab recently developed a personalized approach to identify molecular drivers of disease activity in pediatric lupus patients, allowing her team to classify patients into molecular subgroups and improve clinical trials.