The mission of the Pediatric Residency Training Program at NewYork-Presbyterian Hospital/Weill Cornell Medical Center is to provide a supportive and educationally rich environment through which our residents can develop into outstanding pediatricians equipped with the skills to enter general pediatrics or fellowships in pediatric sub-specialties.
Our three-year program is designed to provide trainees with the basic tools for the practice of general pediatrics, with increasing levels or autonomy and responsibility. The program aims to support the trainee in developing his/her career interests and tailors the curriculum to meet the needs of individual learners. In addition, there is an option to participate in a track physician scientist training program through an application process during the Match.
Message from the Pediatric Residency Program Director
I want to personally welcome you to explore and learn more about our pediatric residency program. You are going to see a variety of information about our academic, clinical, research, diversity, advocacy,  community and global health initiatives. We take pride in fostering a program that supports residents with a curriculum that is tailored to their needs and addresses their specific scholarly and professional interests.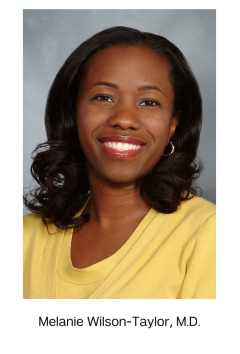 Our residents are able to take advantage of the primary care and subspecialty exposures they have in the continuity clinics and neighboring institutions. Our residents rotate through the Hospital for Special Surgery and Memorial Sloan Kettering Cancer Center, interacting with faculty, fellows and highly specialized patient populations at these centers. Residents have opportunities for research collaboration at Rockefeller University and numerous community and advocacy experiences at our affiliate sites at NewYork-Presbyterian Queens (NYPQ). Although I have not had been able to partake myself, many residents, fellows and faculty have been enriched by our global health relationships in Tanzania.
 As a former resident of this program, it is exciting to see how far the program at Cornell has progressed. The comradery between residents continues to be palpable and it is wonderful to see how supportive they are of each other in the hospital setting and outside of the work environment. Over the years, the relationships between residents and faculty have become more formalized and residents are assigned program and research advisors and continuity clinic mentors. They also develop informal mentors over the course of their residency that last beyond the training years. Our faculty are invested in creating a safe environment for residents to train and to provide excellent clinical care.
 We welcome you to join our community as we work together to care for our most vulnerable patient population - children.
Melanie Wilson-Taylor, M.D.
Director, Pediatric Residency Program 
Assistant Professor of Clinical Pediatrics