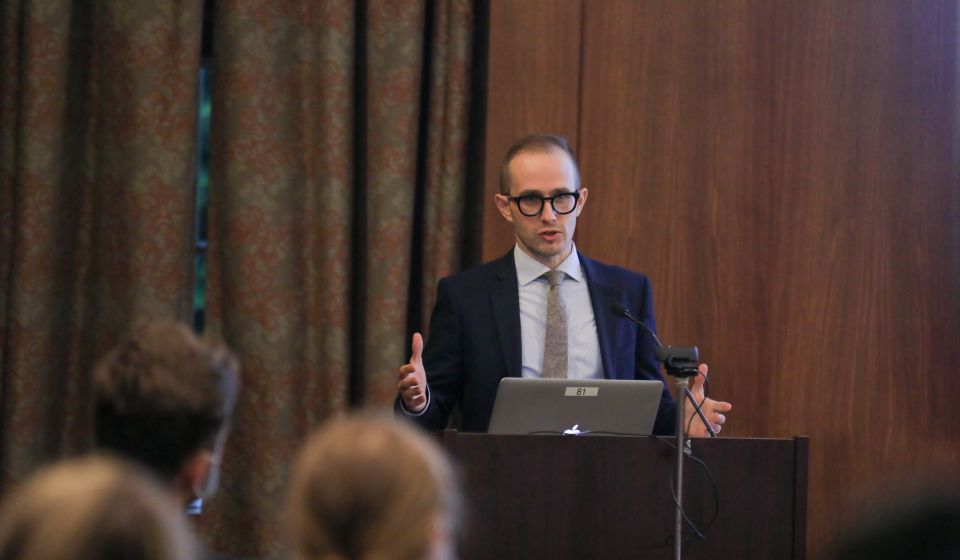 New Physician Scientist Joint Seminar Series
This year marks the launch of the Physician Scientist Joint Seminar Series, a virtual seminar featuring physician-scientist faculty in Medicine, Pathology, & Pediatrics and at the Tri-I who will showcase their translational research.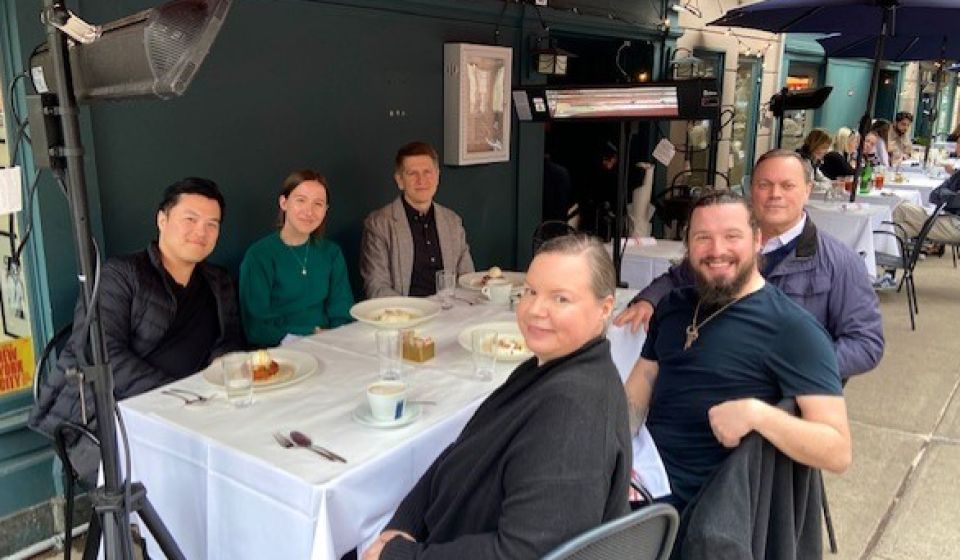 Welcome New Trainees!
A big welcome to our new PSTP trainees, Kelly Banks (middle far row, from the Tri-I MD/PhD) and Richard Piszczatowski (middle near row, from Albert Einstein's MD-PhD). The team celebrated with lunch on the Upper East Side!

The Physician Scientist Training Program (PSTP) in the Department of Pediatrics at Weill Cornell Medicine is committed to training the next generation of physician scientist leaders in pediatric research.  Open to MD/PhD and MD or DO graduates with an established record of clinical, translational, or basic science research experience who are interested in seeking the American Board of Pediatrics approved integrated research pathway, our PSTP combines the intensive clinical training environment at NewYork-Presbyterian Hospital with rigorous basic and translational science training.  Research training of residents participating in the PSTP is supported by world-renowned investigators from our Tri-Institutional consortium (Weill Cornell Medicine, The Rockefeller University, and Memorial Sloan Kettering Cancer Center), the Hospital for Special Surgery and the Vagelos College of Physicians and Surgeons at Columbia University.  Pediatric research at Weill Cornell Medicine has been accelerated in recent years by the creation of the Gale and Ira Drukier Institute for Children's Health, whose resources are also open to PSTP trainees.
Affiliated with the NewYork-Presbyterian/Weill Cornell Medical Center Pediatric Residency, the program aims to support the trainee in developing their professional interests and tailors the curriculum to meet the needs of individual learners.  Our highly collegial and diverse environment prioritizes wellness and professional development. 
Opportunity: WCM Tri-I StARR Training Program
This NIH-funded R38 StARR (Stimulating Access to Research in Residency) national physician-scientist training program is for clinical housestaff in residency training interested in pursuing full time investigative careers in biomedical research for positions. Open to current or incoming residents in the Departments of Pediatrics, Medicine, or Pathology and Laboratory Medicine.  

Full details and how to apply
Contact Us
For inquiries, please contact:
Ms. Jennifer Conrad
Research Program Associate 
Weill Cornell Medicine
jec3011@med.cornell.edu