About The Fellowship
Hello and thank you for your interest in our training program! Our program harnesses the individual and collective strengths of two major academic institutions in New York City to provide Pediatric Hospital Medicine fellows with top-notch training in clinical care, operations, quality improvement, research, medical education, and hospital leadership.
As a fellow in our program, you will rotate at three hospitals in the NewYork-Presbyterian Hospital system, where you will see firsthand the unique features of each clinical site. The two primary sites are NewYork-Presbyterian Komansky Children's Hospital (affiliated with Weill Cornell Medicine) and NewYork-Presbyterian Morgan Stanley Children's Hospital (affiliated with Columbia University Irving Medical Center).  In addition, you will also spend time at NewYork-Presbyterian Queens, which is a community teaching hospital affiliated with Weill Cornell Medicine and Blythedale Children's Hospital, an inpatient rehabilitation center affiliated with Columbia University Irving Medical Center.
These varied experiences will expose you to the vast diversity of backgrounds and conditions that we see, while providing you with greater context and perspective on hospital medicine. We believe that our clinical, educational, and research experiences will position you for a career in any setting you choose.
This website includes additional information on the application process, our curriculum and rotations, and our faculty, and please reach out if you have other questions. We hope to see you in New York City!
Curriculum
The educational mission of our program is achieved through application of principles of clinical care, education, and research within the context of the practice of pediatric hospital medicine. Fellows participate in existing hospital medicine attending conferences as well as dedicated fellows' conferences including case reviews/clinical conundrums, journal clubs, research conferences, and didactic sessions. Fellows may also attend monthly departmental ethics conferences and palliative care collaboration meetings.
Clinical Training
Clinical rotations include core inpatient medicine, surgical comanagement, care of newborns, care of critically ill children, palliative care, antibiotic stewardship, and more! Rotations are designed to capitalize on the breadth and diversity of clinical experiences available at various sites within the NewYork-Presbyterian Hospital enterprise, including the following:
NewYork-Presbyterian Komansky Children's Hospital
NewYork-Presbyterian Morgan Stanley Children's Hospital
NewYork-Presbyterian Alexandra Cohen Hospital for Women and Newborns
NewYork-Presbyterian Queens
Blythedale Children's Hospital
Rotations
Inpatient Pediatrics Service
Duration: 24 weeks (6 blocks)
Under the supervision of attending physicians in Pediatric Hospital Medicine, fellows assume primary medical responsibility for the patients on this service. Fellows provide direct clinical care in concert with fellow team members and consultant physicians, teach and provide feedback to learners across the continuum, and champion principles of patient and family-centered care. The patients on this service have a wide variety of conditions, ranging from fever, dehydration, or respiratory distress all the way through status asthmaticus, aspiration pneumonia, neurologic impairment, and dysphagia and feeding difficulties. Four weeks will be spent at NewYork-Presbyterian Queens, a community teaching hospital within the NewYork-Presbyterian enterprise.
Newborn Nursery
Duration: 4 weeks
Fellows will practice under the supervision of general hospitalists and nursery hospitalists to provide routine care to healthy newborns, including building skills in sharing anticipatory guidance, addressing social determinants of health in the newborn period, ensuring appropriate transitions of care, and performing circumcisions. Fellows will also care for newborns in the continuing care nursery for infants with diagnoses such as hyperbilirubinemia, hypoglycemia, and observation/evaluation for sepsis.
Surgical Comanagement
Duration: 4 weeks
Fellows will provide care to patients within the model of medical and surgical comanagement in various units. Fellows provide direct clinical care alongside attending physicians in Pediatric Hospital Medicine, and learn important skills in supervision of nurse practitioners. Patients on this service have high acuity and conditions include acute respiratory failure and post-operative care (idiopathic scoliosis, hydrocephalus, obstructive sleep apnea).
Critical Care
Duration: 4 weeks
Fellows will join the Rapid Response Team, providing support to critically ill children in many inpatient and outpatient settings within the hospital. Fellows will also work with pediatric critical care fellows and intensivists to better understand and assist with transfers of care into and out of the pediatric intensive care unit.
Pain/Sedation
Duration: 2-4 weeks
Fellows will rotate with specialists on the pediatric pain service to better understand best practices around acute and chronic pain management in hospitalized patients. Additionally, fellows will rotate with providers administering procedural sedation to children in order to understand basics of providing moderate sedation for minimally invasive imaging and procedures.
Pediatric Palliative Care
Duration: 2-4 weeks
Fellows will engage in consultation and care of patients with serious illness, working with patients and families to provide an additional layer of support. As part of the pediatric palliative care team, fellows may participate in discussions around end-of-life care, advanced directives and goals of care, and symptom management in a primary palliative care model. Fellows will also receive a case-based didactic series around principles of palliative care and may participate in monthly palliative care collaborative meetings.
Caring for Children with Medical Complexity
Duration: 4 weeks
Fellows will focus specifically on the care of children with medical complexity during this rotation. They will have the opportunity to appreciate challenges faced by parents of children with medical complexity, ranging from medication management, medical technology, and subspecialty medical management to transitions of care. Fellows will rotate with providers in the Columbia Complex Care program and the Weill Cornell Special Needs clinic, participate in interdisciplinary team meetings, and also spend time with pediatric physical medicine and rehabilitation physicians and therapists at Blythedale Children's Hospital.
Infection Control/Antibiotic Stewardship
Duration: 2-4 weeks
Fellows will work with hospital epidemiologists to understand principles of hospital- and community-wide antibiotic stewardship. Fellows will also provide direct consultation to hospitalized children with the infectious diseases consultation service.
Behavioral and Mental Health
Duration: 2-4 weeks
Fellows will focus on the care of children with behavioral and mental health disorders as a result of acute/chronic illness, or underlying psychiatric disease, particularly as they relate to hospitalization. Fellows will mostly rotate with the psychiatry consult liaison service in an inpatient setting.
Individualized Curriculum
Duration: 12-16 weeks
Fellows with work with program directors to develop a schedule of electives to meet the goals and objectives outlined in their individual learning plans. This may include clinical and non-clinical electives tailored toward the clinical, scholarly, and professional development needs of each individual fellow.
Systems and Scholarship
Duration: 32 weeks (8 blocks)
Through instruction and mentorship from faculty from all campuses, fellows will learn and apply principles of quality improvement, clinical research, medical education, advocacy, and hospital operations. This includes dedicated time for fellows to engage in scholarly activity in their area of choice.
Research
In the longitudinal "Systems and Scholarship" module, fellows will receive core training in quality improvement, clinical research, hospital operations/leadership, advocacy, and medical education.
Fellows will have additional opportunities to customize their fellowship by choosing advanced training based on their area of interest, which includes coursework and dedicated mentorship from faculty at both institutions.
Faculty research interests include family-centered rounds, quality improvement and clinical pathway development, primary palliative care, patient experience, pain control in post-operative patients, and trainee autonomy, as well as other research topics.
Our Faculty
Dr. Brooke Spector
Associate Director of NYP Pediatric Hospital Medicine Fellowship
Associate Director of Undergraduate Medical Education, Post-Clerkship
Assistant Professor of Clinical Pediatrics
Assistant Attending Pediatrician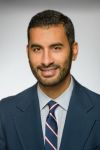 Dr. Sumeet Banker
Director, Pediatric Hospital Medicine Fellowship at Columbia & Cornell
Assistant Professor of Pediatrics, Columbia University Medical Center
Benefits
Weill Cornell Medicine offers a competitive salary and benefits package.  Fellows are eligible for housing in apartments near the hospital.
For more information:
NewYork-Presbyterian Real Estate website
How to Apply
Applicants must complete the shared application, available on the PHM Fellows website.
In addition to this application form, applicants should also include their curriculum vitae and personal statement. Applicants should solicit three letters of recommendation—one from the residency program director, and two other letters. These letters should be sent directly by the writers (or a proxy), not by the applicant.  
A complete application includes the following: 
Shared application form
Curriculum vitae
Personal statement
Three letters of recommendation (including one from residency program director)
All application materials should be sent to the program via email (PHMatNYP@gmail.com) by September 15.  NOTE: Pediatric hospital medicine fellowships do not use the Electronic Residency Application System (ERAS). 
Weill Cornell Medicine, Columbia University and NewYork-Presbyterian Hospital are equal opportunity employers; applications from women and minorities are encouraged. Please note that we do not sponsor H1B training visas.
Contact Information
Sumeet Banker, MD, MPH
Fellowship Director
Brooke Spector, MD
Associate Fellowship Director
Veronica Santiago
Program Coordinator