February 24, 2021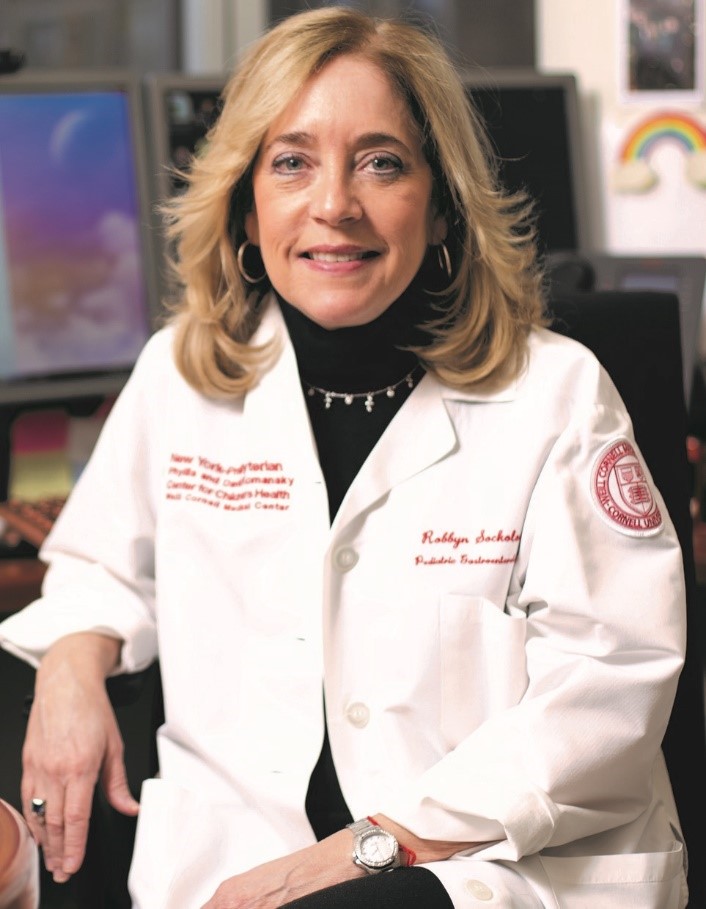 We are pleased to announce the appointment of Robbyn Sockolow, M.D. as Vice Chair for Ambulatory Care Services – Access and Strategy (ACSAS) in the Department of Pediatrics. In this new position, Dr. Sockolow will oversee the Department's ambulatory clinical care operations and access improvement efforts. 
Dr. Sockolow brings demonstrated experience and leadership in clinical care and administration. As Chief of Pediatric Gastroenterology, Hepatology and Nutrition, Director of the Pediatric Inflammatory Bowel Disease Center, and Medical Director of the Pediatric Unit for Procedural Sedation, Dr. Sockolow has built and expanded essential services and programs. She will continue to serve the Department of Pediatrics in these positions as well as ongoing leadership of the Department's compliance program. 
In her new role as Vice Chair, Dr. Sockolow will work collaboratively with the Chair, Division Chiefs, the Chief Administrative Officer (CAO), and the Department's clinical administration team to oversee and direct the Department's ambulatory care operations and strategy. Her priorities for 2021 are to increase access, efficiency and patient satisfaction, including leading the Department's efforts to consolidate the Helmsley Medical Tower's sub-specialty practice (HT-3) and clinic (HT-5), addressing health disparities and patient safety through equitable care. 
In addition to her responsibilities within the Department, Dr. Sockolow's work in clinical care and research have been recognized nationally and internationally. She is the author/co-author of numerous peer reviewed publications including recent articles in Nature, Pediatrics, and Science, a frequent presenter at regional, national, and global conferences, and she has been selected as one of New York Magazine's Top Doctors, Castle Connelly's America's Top Doctors, and as a New York "Super Doctor." 
Dr. Sockolow is a dedicated educator for trainees and peers. Recently, she has been Co-Director of the bi-campus Peter D. Stevens Course on Innovations in Digestive Care, and she served as Scientific Director for the 31st Bockus International Society of Gastroenterology, held in Croatia.
Board certified in Pediatrics and Pediatric Gastroenterology, Dr. Sockolow is a Professor of Clinical Pediatrics at Weill Cornell Medicine and Attending Pediatrician at NewYork-Presbyterian/Weill Cornell Medical Center and Komansky Children's Hospital, and a certified Physician Nutrition Specialist. A pioneer in making capsule endoscopy user-friendly for children with her "jellybean test," she is an internationally recognized expert in inflammatory bowel disease (Crohn's and ulcerative colitis), celiac disease, gastroesophageal reflux disease, and gastroenterology disease related to Autism Spectrum Disorders. Dr. Sockolow received two B.A. degrees at Emory College in Atlanta, Georgia, and completed her medical degree (M.D.) at New York Medical College. She continued her medical training at Montefiore Medical Center in New York City, where she completed her residency in Pediatrics and fellowship in pediatric gastroenterology and nutrition. 
Please join us in welcoming Dr. Sockolow to this new role. 
Contact Dr. Sockolow
Office: 646-962-3869
https://weillcornell.org/ros2023
https://vivo.weill.cornell.edu/display/cwid-ros2023