March 30, 2018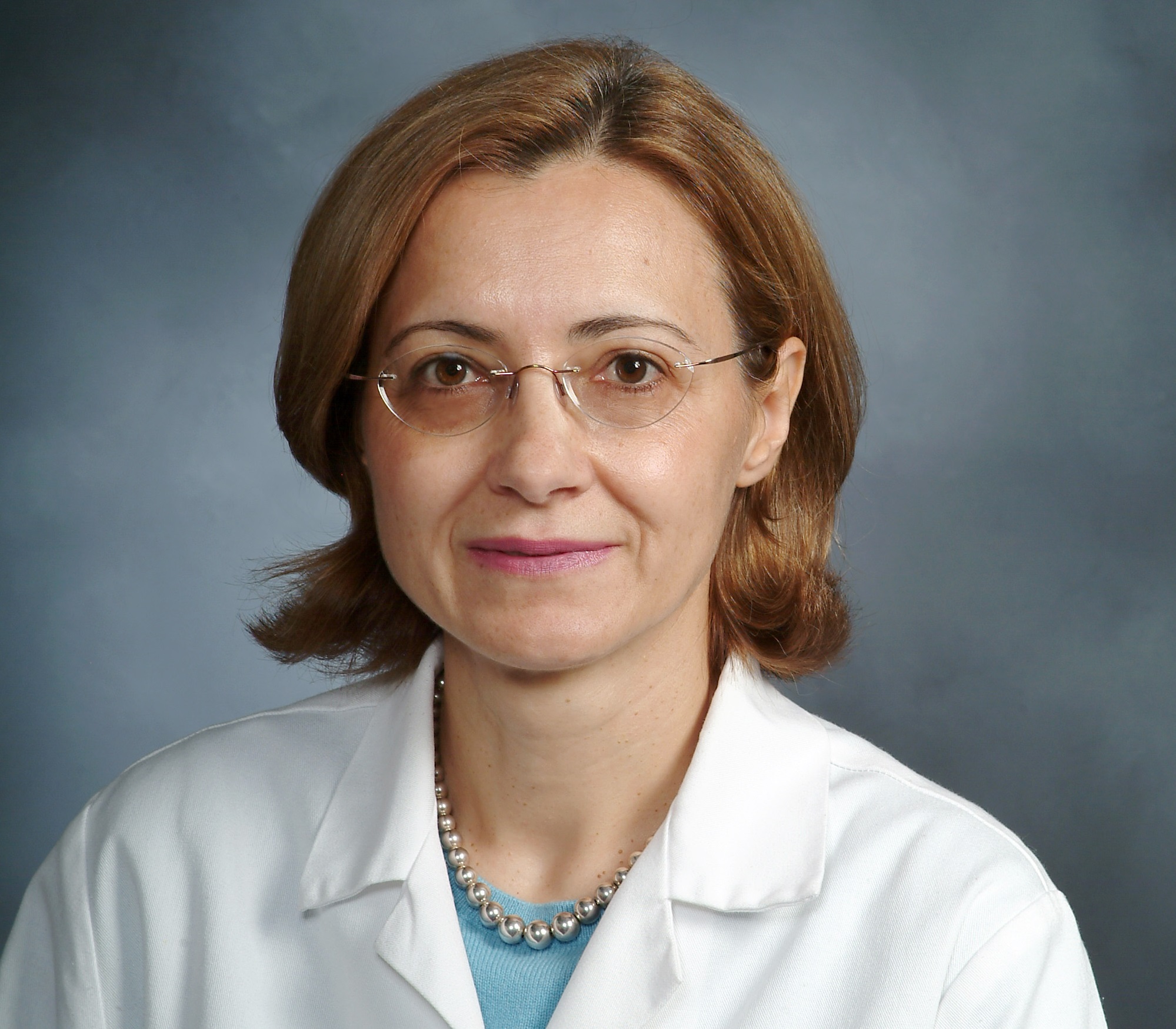 We are pleased to announce the appointment of Snezana Nena Osorio, M.D., M.S. as Vice Chair for Quality and Patient Safety in the Department of Pediatrics. In this new position, Dr. Osorio will lead and expand the Department's Quality and Patient Safety initiatives. She will continue to provide clinical care in the Division of General Academic Pediatrics and serve as an educator in the Department of Pediatrics.
Dr. Osorio brings demonstrated experience, innovation, and leadership in quality and safety. Since joining the Department of Pediatrics at Weill Cornell Medicine, Dr. Osorio has helped to develop the Patient and Family-Centered care (PFCC) Program, including the formation of the Komansky Children's Hospital Family Advisory Council (KCH FAC) and introducing Family Centered Rounds. KCH FAC is a group of dedicated parents whose children have been hospitalized at NewYork-Presbyterian. The FAC has become a vital part of family-centered care, working with hospital staff to improve safety measures and the patient experience with initiatives such as the Family Faculty and Family Centered Rounds. This work was supported by a Clinical Scholar Award for Patient Safety and Quality from the Department of Pediatrics.
She serves as a Quality and Patient Safety Chair for the Department of Pediatrics and in this role she leads the Quality Council and co-leads the monthly safety event reviews. Dr. Osorio is the Komansky Children's Hospital leader for the Solutions for Patient Safety (SPS), which is a learning network that includes over 100 children's hospital and aims to eliminate all harm for pediatric patients. In this role, Dr. Osorio helped to develop the New York Presbyterian Hospital Stop for Safety Program and spearheaded the Team STEPPS training for the Department of Pediatrics. Dr Osorio serves as a QI mentor for residents, fellows and faculty. In July 2018, she will assume a faculty teaching role in the Quality University-Dept of Medicine (QUDoM).
In her new role as Vice Chair, Dr. Osorio will guide and expand the Komansky Children's Hospital's commitment to patient safety through local, regional and national initiatives, and will continue to lead the Department's engagement in the National Learning Collaborative's Solutions for Patient Safety initiative. Dr. Osorio will continue to develop infrastructure for the Pediatric QI Safety Program, Pediatric QI education, and research. She will strive to develop a creative, integrated institutional portfolio of health services, outcomes and QI research that brings researchers, patients and clinicians together to create knowledge and innovations.
In addition to her work within the Department, Dr. Osorio is recognized as a national expert in Patient Safety, and is a dedicated educator and clinician. She is the local primary investigator for an American Academy of Pediatrics (AAP) multi-center collaborative, "Improving Pediatric Patient Centered Care Transitions (IMPACT)," and co-leads the AAP collaborative, "Reducing Excessive Variability in Infant Sepsis Evaluation (Project REVISE)."
She is the author and co-author of many peer reviewed publications and book chapters, and is a frequent presenter at regional and national conferences on quality improvement, patient safety, and medical education. She has received numerous awards for her clinical leadership and teaching skills including NewYork-Presbyterian's Physician of the Year in 2007, and the various teaching awards such as the Faculty Teaching Award, Teaching Award for the Pediatric Sub-Internship (2006 and 2013), and the Senior List for Excellence in Teaching.
Board certified in Pediatrics, Dr. Osorio is an associate professor of clinical pediatrics at Weill Cornell Medicine, and an associate attending pediatrician at NewYork-Presbyterian/Weill Cornell Medical Center and the Phyllis and David Komansky Children's Hospital. She received her medical degree from the University of Belgrade School of Medicine. She completed training in basic science research as a Visiting Fellow and Postdoctoral Associate in the Department of Physiology and Biophysics at Weill Cornell Medical College, where her work resulted in three publications in peer-reviewed journals. Dr. Osorio completed her pediatric residency at the New York Hospital in 1995, where she also served as a chief resident, and received the award for Excellence in Teaching and the Housestaff award. She was a practicing pediatrician until 2003 when she returned to Weill Cornell Medical College (WCMC) and NewYork-Presbyterian Hospital/Weill Cornell Medical Center as the Medical Director for the General Pediatric Inpatient Unit.
In July 2017, Dr. Osorio was appointed Director of Quality, Patient Safety, and Family Engagement. Dr. Osorio also holds a Master's Degree in Translational and Clinical Research from Weill Cornell Medical College, where she also completed a Fellowship in Health Care Quality and Medical Informatics at the Center for Healthcare Informatics and Policy. She is a graduate of the Advance Improvement Methods Course from The Cincinnati Children's Hospital, James M Anderson Center for Health Systems Excellence.