December 24, 2020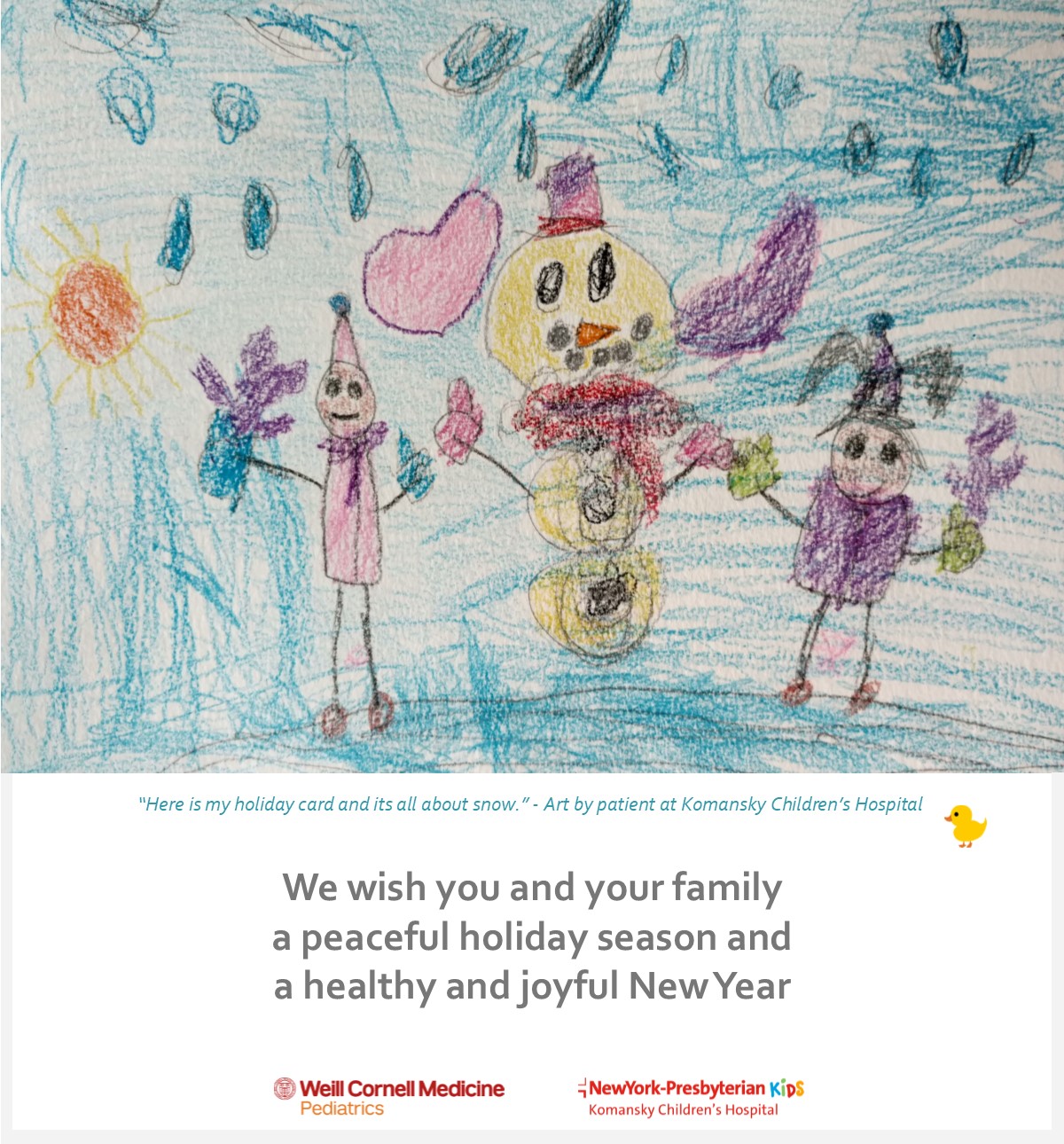 Thank you to all the young artists who contributed their work for this year's Department of Pediatrics holiday card! 
Each year, the Department, in collaboration with our affiliate, NewYork-Presbyterian Phyllis and David Komansky Children's Hospital, invites pediatric patients to submit work for consideration to be featured on our annual holiday greeting.  This card was created with help from the Tracy's Kids art therapy program, which provides board certified art therapists to help patients and their family members express feelings and reflect on their treatment experiences through art-making and creative play. Creative Arts Therapy is an essential component of Child Life Services, a program helping children, adolescents and their families navigate healthcare experiences through play, creativity, expression and support.
We are pleased to share a selection of the entries, including this year's card.  We are grateful to be able to highlight this wonderful artwork in honor of all children and families.  
Thank you to all of the artists who shared their work!