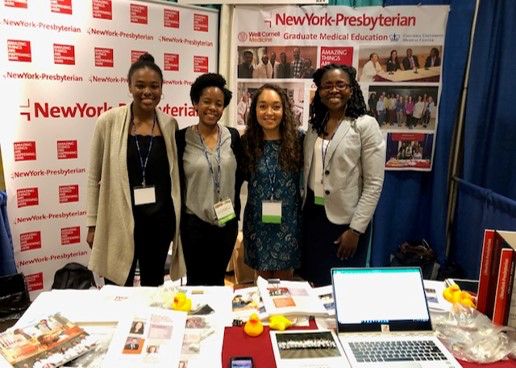 Pediatrics Department outreach table, SNMA 2019
Students at Weill Cornell Medical College are active members and lead local chapters of national student organizations such as the Student National Medical Association (SNMA) and Latino Medical Student Association (LMSA).  They participate in local and regional meetings, and are supported by Weill Cornell Medicine faculty.
Clerkship Pre-Brief
In addition to the "Preparation for Clerkships Workshop," faculty and housestaff from Pediatrics, Medicine, Obstetrics and Psychiatry meet with members of the Weill Cornell chapter of SNMA. This session was requested by our students to answer questions and offer strategies and tips for success.  
During this dinner session, minority students have the opportunity to glean strategies and keys to successful clinical rotations from residents, chief residents and faculty. The students have shared that they felt well supported and much more comfortable approaching their rotations.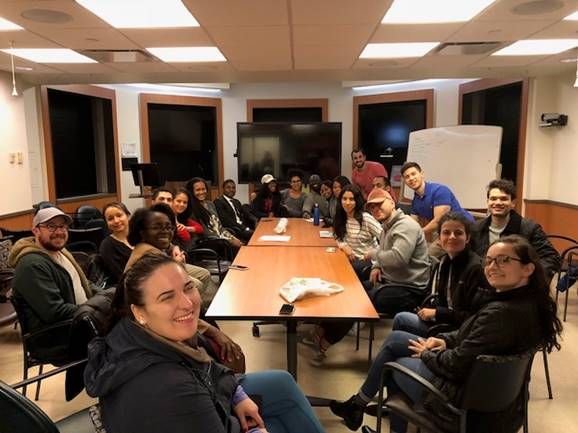 Clerkship Pre-Brief Meeting
Minority Visiting Scholar (MVS) Elective
The purpose of this visiting elective is to provide 4th year medical students from backgrounds presently underrepresented in medicine with exposure to general and subspecialty pediatric care in a tertiary medical center. In addition, we seek to facilitate increased diversity within our residency program in order to better reflect the community we serve, to increase cultural competency in the health care workforce, and to promote interest in academic medicine.
The award includes:  
Housing for the 4 week rotation
A modest stipend to cover other living expenses
Opportunities to meet with selected faculty members
Networking opportunities within the Department and College at large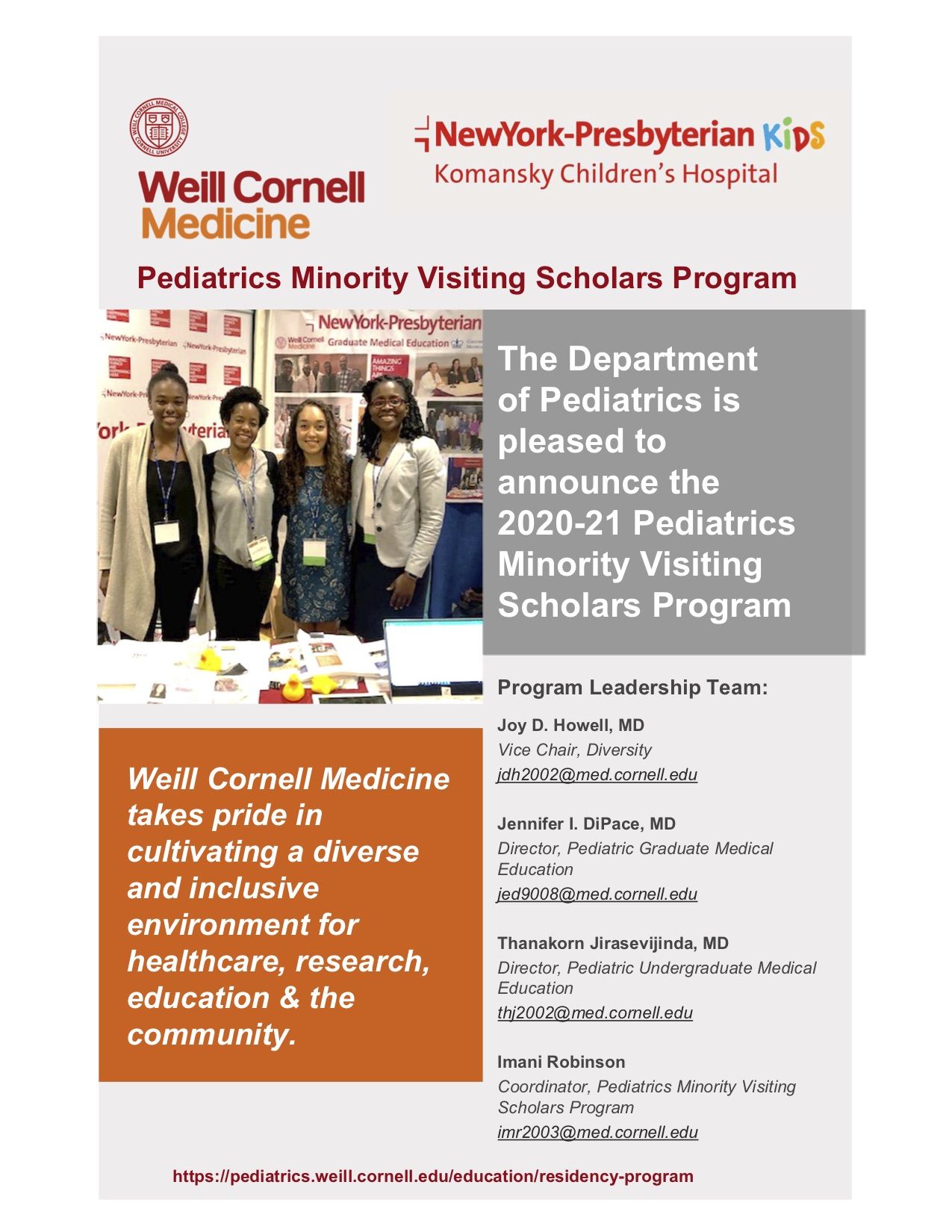 To Apply
Weill Cornell Medicine Scholarship Program for Visiting Underrepresented Minority (URM) Student Supplemental Application Form

Download Flyer