March 24, 2021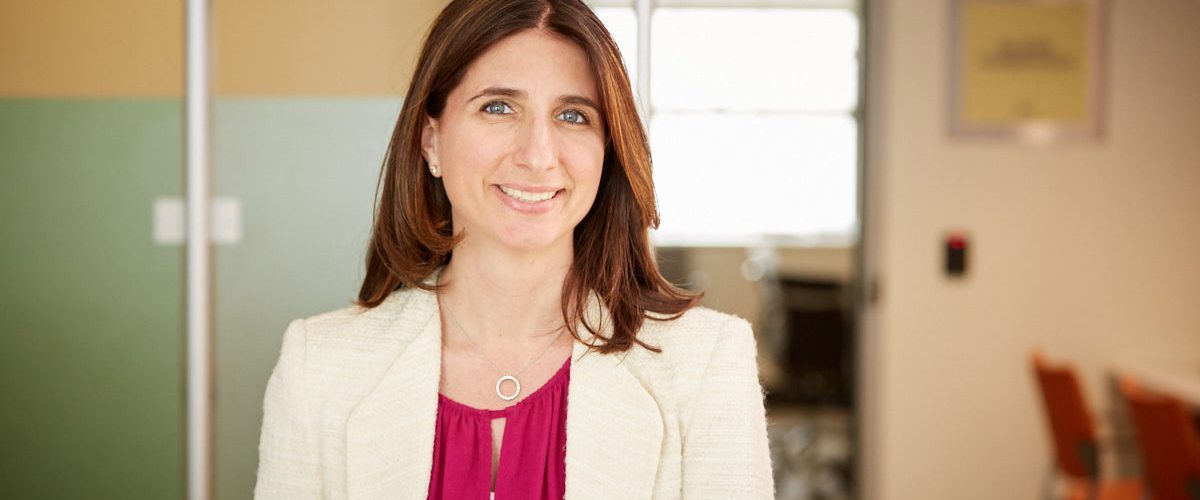 We are pleased to announce the appointment of Lisa Giulino Roth, M.D. as the Director of Pediatric Oncology at Weill Cornell Medicine and NewYork-Presbyterian Hospital/Weill Cornell Medical Center.
An expert in pediatric oncology, Dr. Roth cares for children, adolescents and young adults with lymphoma and leukemia. In 2014, Dr. Roth launched Weill Cornell Medicine's Adolescent and Young Adult Lymphoma Program to meet the needs of young persons, ages 15 to 39, who did not quite fit in at pediatric or adult treatment centers, after she herself was diagnosed with Hodgkin lymphoma. Dr. Roth recognized a gap in care and developed a program tailored to address the complex medical and psychosocial needs of young patients such as finishing their education, living independently, preserving their fertility, and maintaining quality of life.

As Director of Pediatric Oncology, Dr. Roth plans to expand clinical care and research in pediatric oncology. She will lead an effort to expand the clinical service through collaborations with NewYork-Presbyterian Hospital Queens and NewYork-Presbyterian Brooklyn Methodist. She will also work with the Meyer Cancer Center to apply for NCI Cancer Center designation. She will work with researchers within the department of pediatrics and beyond to increase clinical and laboratory research efforts focused on pediatric malignancies.
A dedicated national leader in lymphoma, Dr. Roth holds leadership positions within the Children's Oncology Group on both the Hodgkin lymphoma and non-Hodgkin lymphoma committees. She spearheaded the first national clinical trial to explore the efficacy of an immune checkpoint inhibitor in both children and adults with primary mediastinal B-cell lymphoma (PMBCL), a fast-growing non-Hodgkin lymphoma. She is also leading a national trial evaluating immune checkpoint inhibition in children, adolescents, and young adults with Hodgkin lymphoma.

In addition to her clinical work, Dr. Roth leads a laboratory research team focused on identifying novel therapies in Hodgkin and non-Hodgkin lymphoma. This work has resulted in the identification of novel genetic alterations that can be targeted in pediatric Burkitt lymphoma and Hodgkin lymphoma. She has also identified mechanisms to harness the anti-viral immune response to treat lymphomas associated with Epstein Barr Virus.

Dr. Roth has been published in major scientific journals such as Blood, Nature Microbiology, Molecular Cell, British Journal of Haematology, and many others. She has received numerous grants and awards for her research including an NIH K08 award, a Starr Cancer Consortium Award, a Hartwell Foundation Individual Biomedical Research Award and, in January 2021, an American Society of Hematology (ASH) Scholar Award.

Dr. Roth is an Associate Professor in the Departments of Pediatrics, Medicine and Pathology and Laboratory Medicine at Weill Cornell Medicine, where she served as the Charles, Lillian and Betty Neuwirth Clinical Scholar in Pediatric Oncology from 2013-2019. She is also an Associate Attending Pediatrician at NewYork-Presbyterian Hospital/Weill Cornell Medical Center. Dr. Roth completed her undergraduate work at Duke University and received her medical degree from New York University School of Medicine. After completing her residency at NewYork-Presbyterian/Weill Cornell Medical Center, she completed a bi-campus fellowship in pediatric hematology/oncology at Memorial Sloan Kettering Cancer Center and NewYork-Presbyterian, where she served as chief fellow.

Please join us in welcoming Dr. Roth to this new role.
Contact Dr. Roth
Office: 212-746-3400
https://weillcornell.org/lgroth
https://vivo.weill.cornell.edu/display/cwid-lgr2002