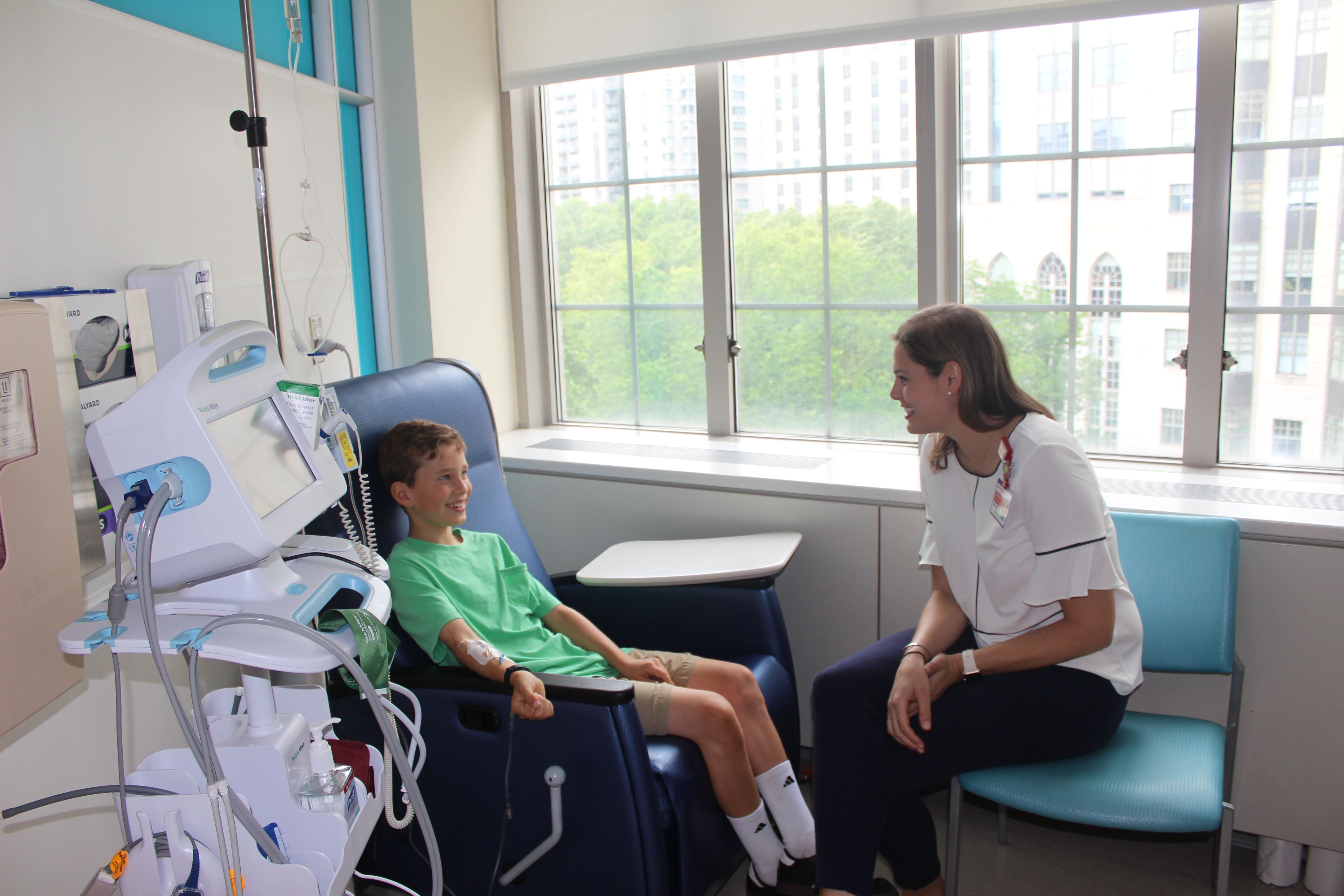 The Pediatric Hematology/Oncology Division at Weill Cornell Medicine provides exceptional, state-of-the-art care for children with a wide range of blood disorders and cancers.  Each patient's plan is carefully tailored to his or her needs, with the goal of returning children to lives that are as normal and productive as possible.
Services & Programs
Pediatric and Adolescent Oncology Program
The Pediatric Oncology Program at Weill Cornell Medicine provides up-to-date comprehensive care to children and adolescents with all forms of childhood cancer, and has expertise survivorship and late effects.  Our specialists have extensive expertise in leukemias, lymphomas and sarcomas of bone and soft tissue.  

Learn more: Pediatric Oncology Program
Pediatric Hemostasis and Thrombosis Program
Our team provides state-of-the-art, multidisciplinary care for children and adolescents with bleeding disorders such as hemophilia, von Willebrand disease, and other rare coagulation factor deficiencies, as well as those with blood clots, including monitoring of children on anti-coagulation therapy. 
Learn more: Pediatric Hemostasis and Thrombosis Program
Red Cell Disorders Program
This program cares for children with inherited conditions such as sickle cell anemia, spherocytosis, and other red cell disorders, including children with anemia and iron excess/deficiency. Children and adults with thalassemia are treated at our specialized thalassemia center. 
Learn more: New York Comprehensive Thalassemia Center 
Learn more: Red Cell Disorders Program
Pediatric Myel

oproliferative Neoplasm (MPN) Program 
The Pediatric MPN program at Weill Cornell Medicine is housed in the Division of Pediatric Hematology/Oncology program and the Richard T. Silver Myeloproliferative Neoplasm Center.  We are dedicated to the improvement of care for children with myeloproliferative neoplasms and have active research and clinical programs. 
Learn more: Pediatric Myeloproliferative Neoplasm (MPN) Program 
Platelet Disorders Program
Established four decades ago, this is one of the first programs dedicated to children with platelet disorders such as immune thrombocytopenic purpura (ITP), as well as inherited disorders or platelet production or function. 
Learn more: Pediatric Platelet Disorders Program

Affiliated with Top-Ranked Komansky Children's Hospital
Our practice is affiliated with top-ranked NewYork-Presbyterian Phyllis and David Komansky Children's Hospital.  Children and their families benefit from:
Our board-certified pediatric specialists, who see patients exclusively in our newly renovated day-hospital facility -- designed with children and adolescents in mind.   
Pediatric to adult transition care.  As adolescents transition to the adult practice, our pediatric physicians continue to provide care in collaboration with colleagues trained in internal medicine.  
Emotional/psychological support.   Expert and experienced social workers, a child life specialist, and an art therapist are available to help children and their families navigate their medical experience.
Skilled pediatric nurses, who provide compassionate and expert care in our infusion center and facilitate the administration of medications, blood products, infusions, and chemotherapy in the newly renovated facility.
Diagnosis & Treatment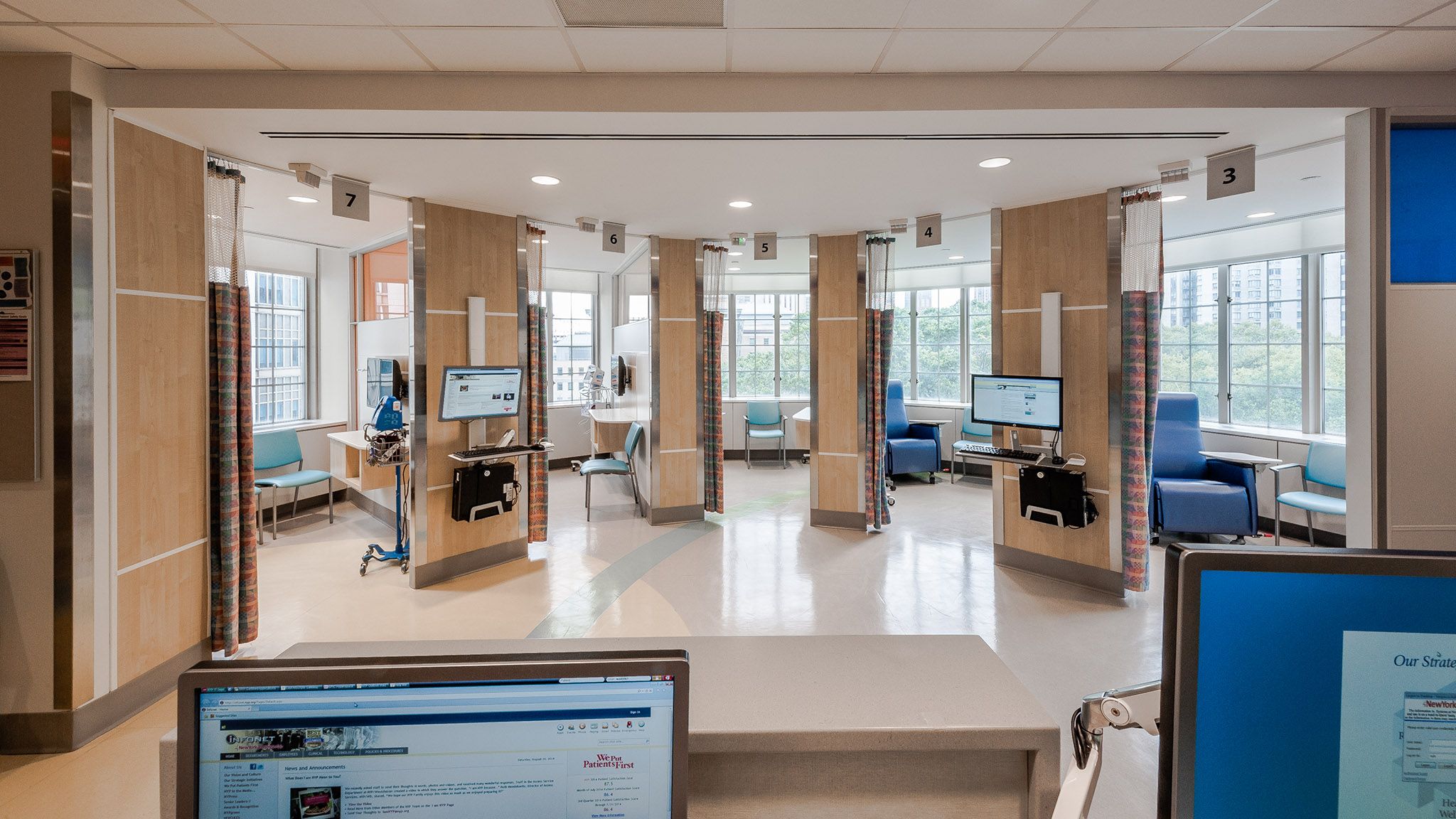 Our clinical practice is located in a recently renovated space on the sixth floor of the Payson Pavilion at the NewYork-Presbyterian Phyllis and David Komansky Children's Hospital at Weill Cornell Medical Center.  Flooded with natural light and decorated with light woods, a cheerful New York City mosaic, and colored glass panels, our outpatient pediatric treatment center is comfortable and welcoming to patients of all ages, and their families.  
Our Facility
Our facility consists of:
five examining rooms
a procedure room
a phlebotomy room
a transfusion solarium which accommodates eight bays dedicated to the treatment of cancer and other diseases that require infusion/transfusion therapy. 
What to expect
Children are seen for consultations or ongoing treatment in our outpatient day hospital setting Monday through Friday. For children who are referred for a consultation, the visit typically last 1-2 hours. 
In addition to our physicians and practitioners, our service is complemented by clinical and research nurses, a dedicated phlebotomist, two social workers, a child life therapist and an art therapist. 
A dedicated phlebotomist is able to draw blood for testing in our facility itself. Some results are available within an hour and can be discussed right away during the visit, while others may be discussed the next day or when they are ready.
If radiologic tests are required, the Pediatric Radiology facility is just around the corner on the same floor.  
For many children, there may be one or more follow up visits.  Children who receive ongoing care for additional chronic conditions can see their dedicated provider on a regular basis, and receive most, if not all, of their treatment as an outpatient. Typically, an infusion of up to 4-6 hours may be administered in this manner.  Children who need longer treatments may be admitted to the hospital.
Child Life Services and Creative Arts
Our child life therapist and art therapist see children while they may be waiting for test results, or while they are receiving their treatments.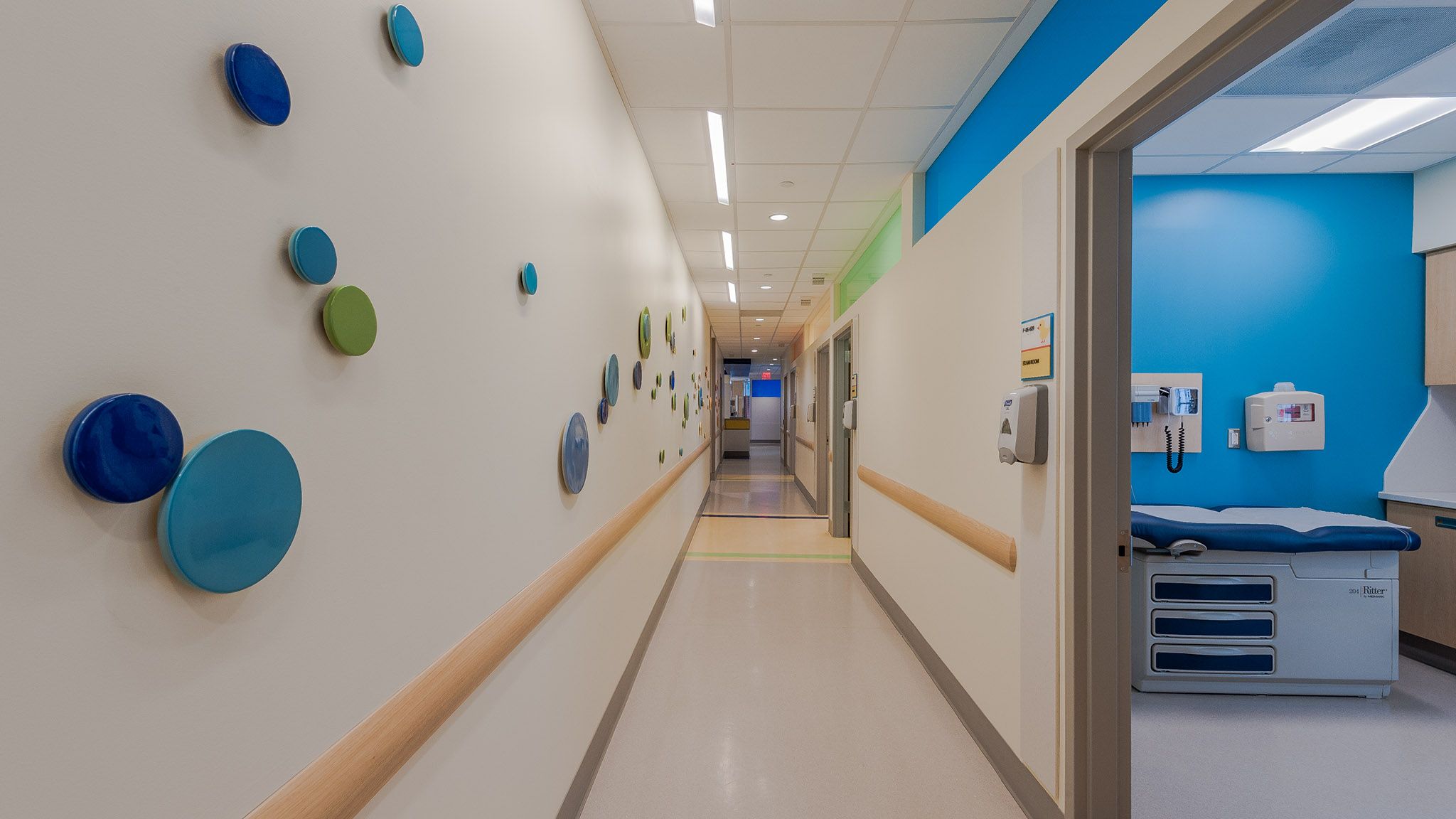 What Sets us Apart
We are the most comprehensive center in the New York, New Jersey, and Connecticut area for treating children with noncancerous (benign) blood disorders, with specific programs for platelet disorders, bleeding and clotting problems, as well as thalassemia and other red blood cell disorders.  
We offer a Children Adolescent and Young Adult Late Effects, Survivorship and Fertility Preservation program.
Our Comprehensive Thalassemia Center is the oldest and one of the largest centers of its kind in the United States
New York State Department of Health has recognized our practice as a designated Hemoglobinopathy Specialty Center providing comprehensive care to children and adolescents with disorders such as the thalassemia syndromes, sickle cell anemia, and other red blood cell disorders